Yoel Sykes
Spiritual Facilitator & Sacred Musician
Supporting individuals, spiritual leaders, communities and groups in their efforts to explore and develop a spiritual life that is engaging and awake, alongside a culture of deep listening, authentic communication and heart based relationships, where there is enabling space for healing and growth.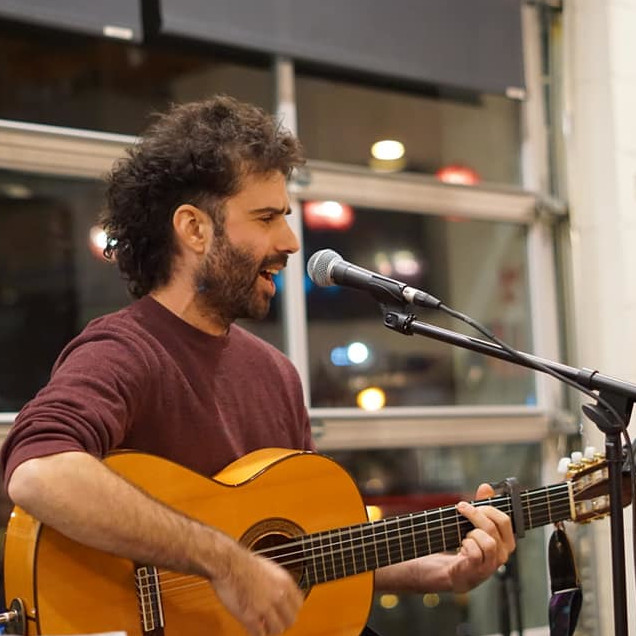 Yoel Sykes (they/them or he/him pronouns) is a spiritual facilitator who co-creates intentional community through music and prayer, cultivating and teaching deep listening and open hearted communication. They work with individuals and groups of all sizes supporting spiritual growth and psycho-spiritual healing.
Born and raised in Jerusalem, Yoel is known through their work as part of the Nava Tehila leadership team, where they have composed many melodies for Jewish liturgy, recorded 4 professional albums and co-led musical kabbalat Shabbat services for 13 years. Yoel studied music at the Center for Eastern Music in Jerusalem and flamenco guitar in the Fundacion de Christina Heeren school of Flamenco Arts in Seville, Spain.
Currently they live in Boulder, Colorado, and study Rabbinics in the ALEPH Ordination Program, through which they have also completed the hashpa'ah/spiritual direction training.
Yoel is a contact improvisation dancer with a background of taichi, chikong and aerial acrobatics. They specialize in holding space for deep embodied presence and view the body as a sacred temple through which the soul can arrive and spirit can flow.
Yoel facilitates spiritual nature retreats and travels to synagogues around the U.S. and the world to lead transformative and healing prayer experiences, with the intention of creating space for people to return home into their hearts and to expand into the spaciousness of the soul, into community and into the infinite oneness within and beyond.