Coming home
A Wellsprings and Infinite Yes Production
Building intentional community with musical prayer, heart connection and plant medicines
May 5-7th 2023
Golden, Colorado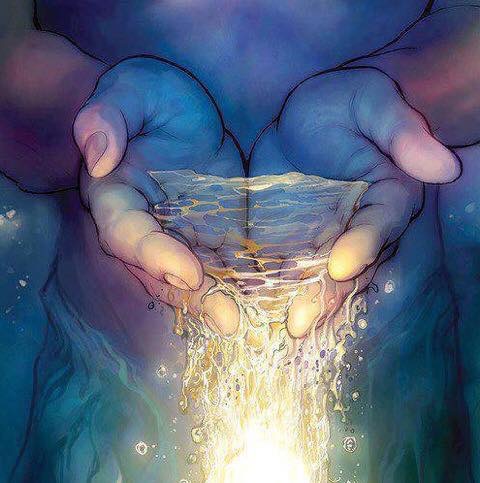 WELCOME!
We know from our own experience the many benefits of working with plant medicines for healing and personal growth.
As facilitators of group spaces for community, prayer and healing, we feel inspired to include medicine work as part of our offerings.
To do this, we will be partnering with Cydney Fodeman, a highly trained and experienced facilitator of healing with plant medicines. Cydney has been guiding individuals and groups for almost a decade and is a practitioner of great sensitivity and skill. Each of us has gained a lot from journeying with her, and are honored to be collaborating in creating this unique opportunity.
It is our experience that when we gather in community there can be powerful healing impacts for us personally, as well as profound ripples for the collective. We call on people who are aligned with this intention to join together with us in this sacred work. This immersive experience is open to people with all levels of previous experience.
WITH LOVE AND GRATITUDE,
Yoel and Sarah Bracha
Event Program:
Gathering on Friday afternoon, we will spend Shabbat in prayer, song and community, creating an intentional space for heart connection. Our Shabbat celebrations will include time in nature; delicious, nutritious vegetarian meals; musical prayer services; and the opportunity to attune to our personal intentions.
On Saturday night we will embark on a group medicine journey using healing plants that help bring the heart, mind, body and soul back into greater alignment. In this we will be supported by Cydney, a highly trained and experienced facilitator of this work.
On Sunday we will have time to share insights and integration together as a group before closing our formal program in the afternoon.
Meals and Accommodation:
All meals Friday evening through Sunday lunch will be provided
Food will be vegetarian, with vegan and gluten free options available
Accommodation in shared "sleepover style" spaces in a private home is included in the retreat fee. Beds / mattresses and bedding is provided. You will probably be sharing a room with at least two other people.
If you wish to book a private room, The Golden Hotel and Table Mountain Inn are a few minutes walk from the location.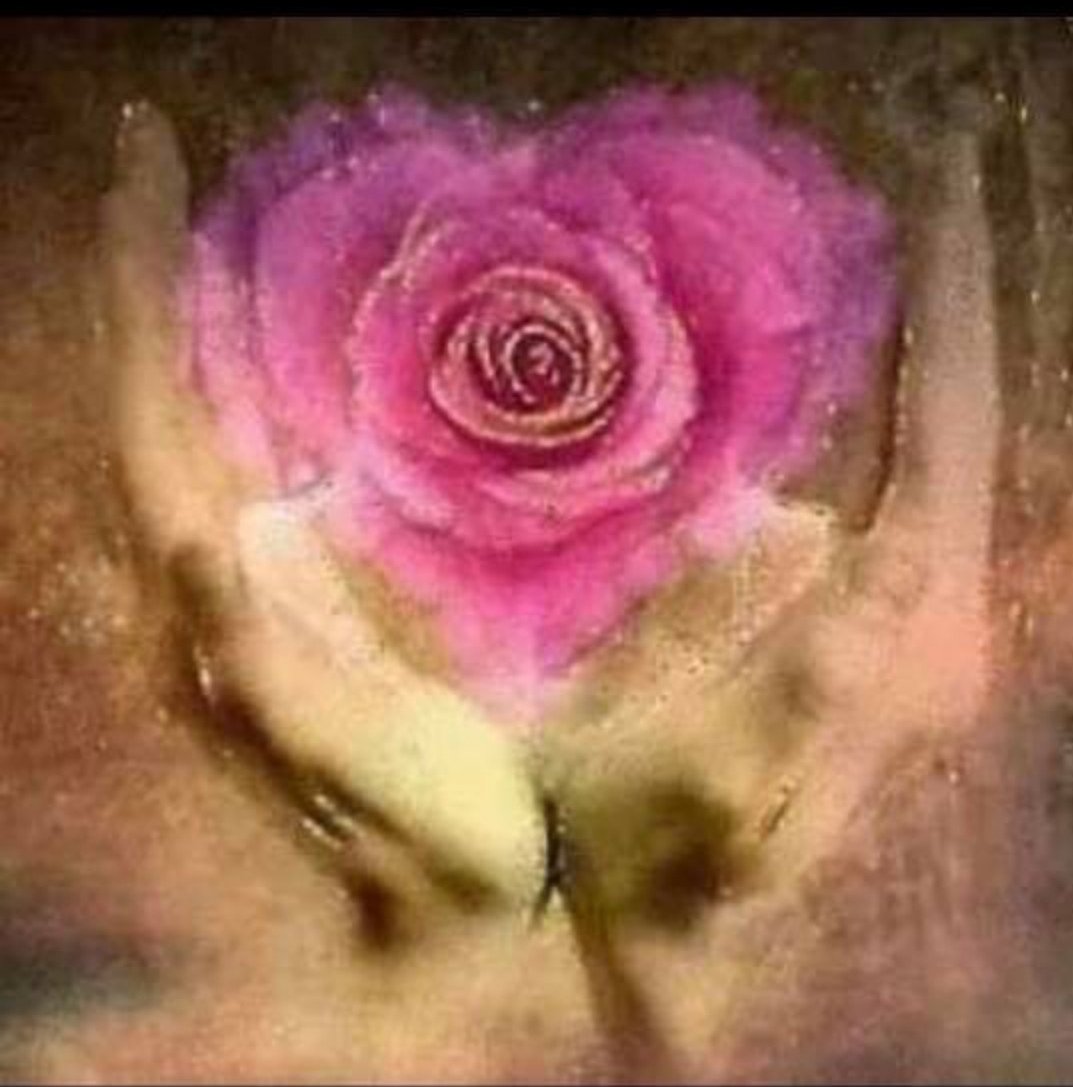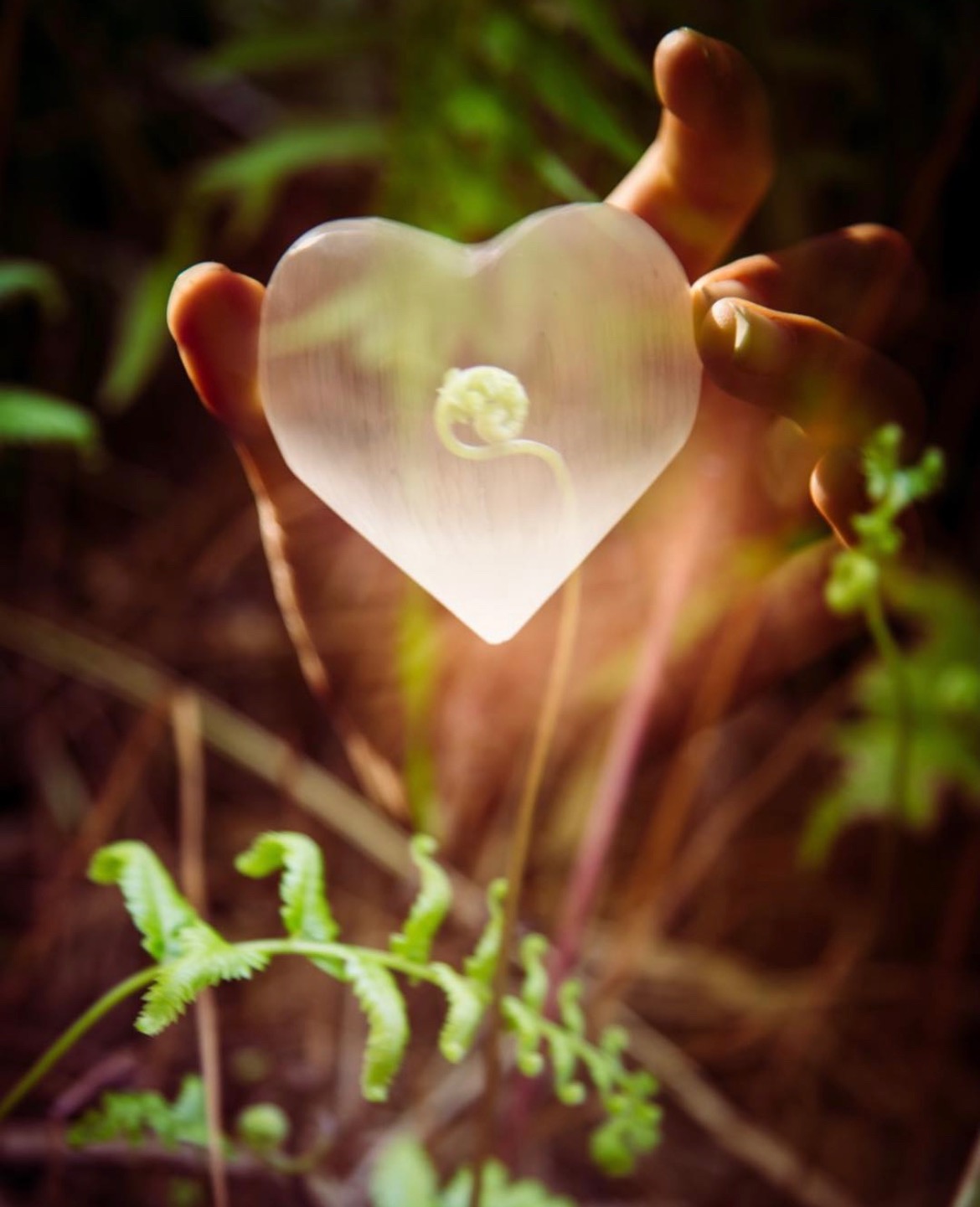 Timing:
Opening circle – Friday May 5, 4pm
Closing – Sunday May 7, 4pm
Location:
Golden, Colorado
Address in central Golden provided upon registration.
Cost:
Sliding scale: $888 – $1111
If you are able to pay more than the minimum of $888 we encourage you to do so. This supports our work and will enable us to offer scholarship funds in the future.
The fee covers all programming, food, medicines and shared "sleepover-style" accommodations for two nights, Friday May 5 and Saturday May 6.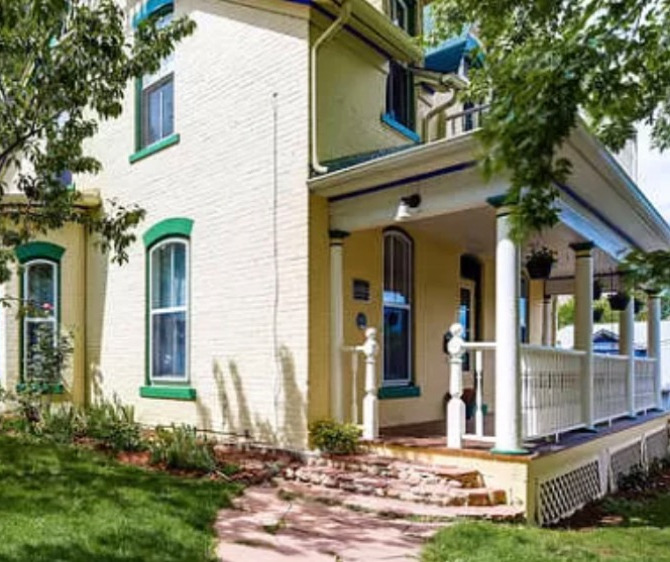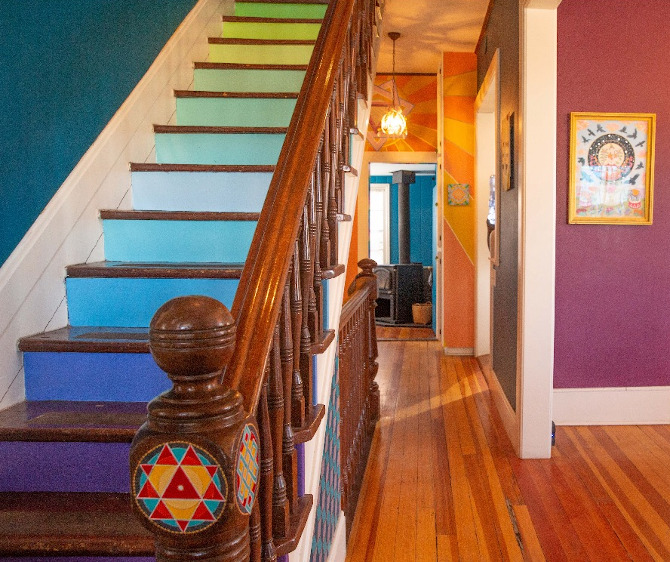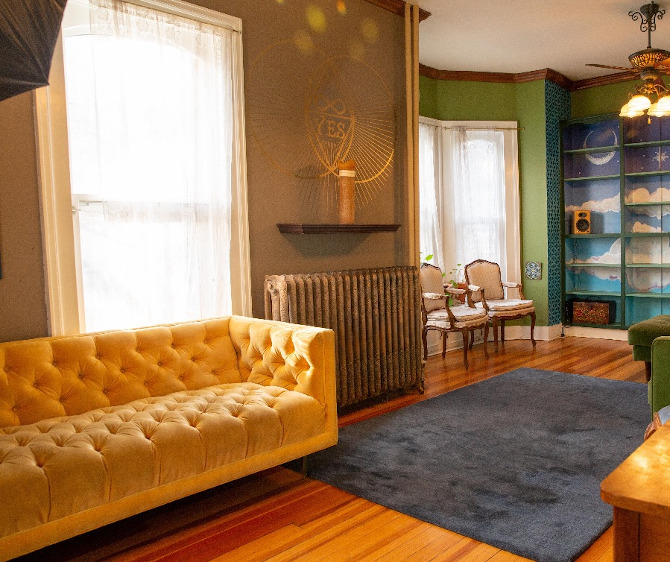 How to Register:
Places on this retreat are limited. To reserve yours, please:

Send payment via venmo: @SB-Gershuny
Intake and Integration:
Each participant will receive an individual intake call with one of the facilitators, as well as an individual integration call in the weeks following the retreat.
More Information:
To ask any questions, or to set up a time to discuss them by phone, please email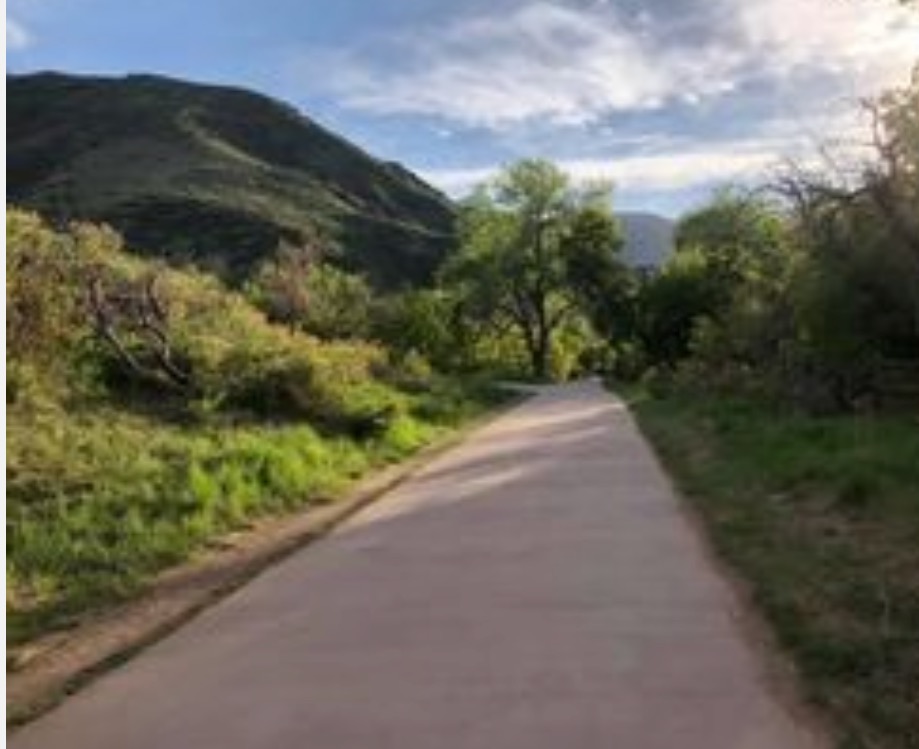 Cancellation and Refund Policy:
Cancellation on or before April 21: full refund minus $100 processing fee.
Cancellation April 22 onwards: 50% refund. If your space is filled you will receive a full refund minus $100.
In case of COVID or contagious infection, we will provide a full refund minus $100 processing fee. For other last minute cancellations (such as family emergencies) we will consider on a case by case basis.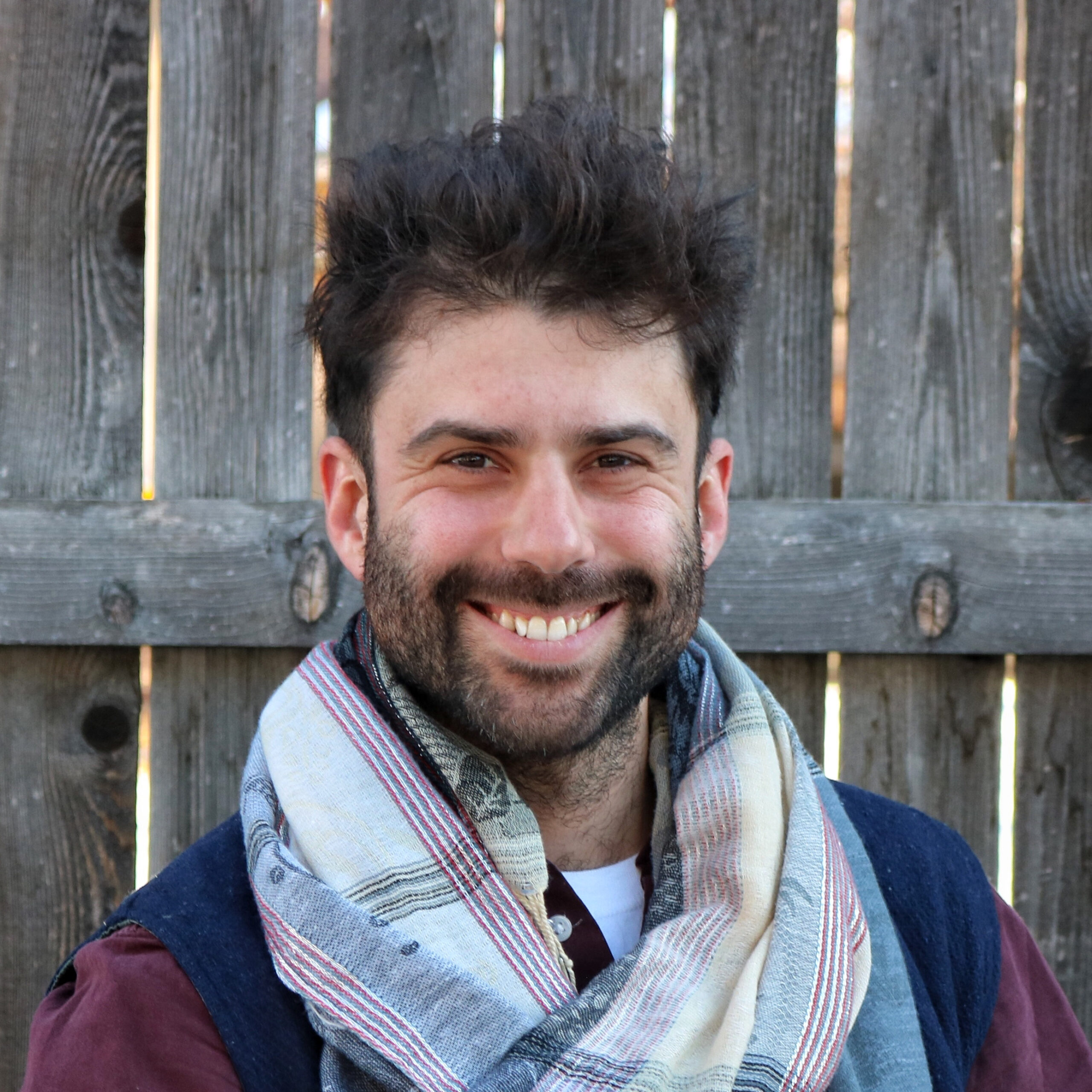 Yoel Sykes
(they/he)
Yoel is an internationally known spiritual facilitator, musician and composer who has been guiding groups in transformative musical prayer journeys for 16 years, continuously learning and growing through experience and deep inner work. They are a certified Spiritual Director and are currently studying to be a Rabbi through Aleph. Yoel combines prayer songs, embodiment practice, meditation, spiritual teachings and group process to provide a platform for real and meaningful connections with self and Spirit. They specialize in creating intentional containers for community, where we can land in presence together, open our hearts to the universe and find soul nourishment, healing and adventure.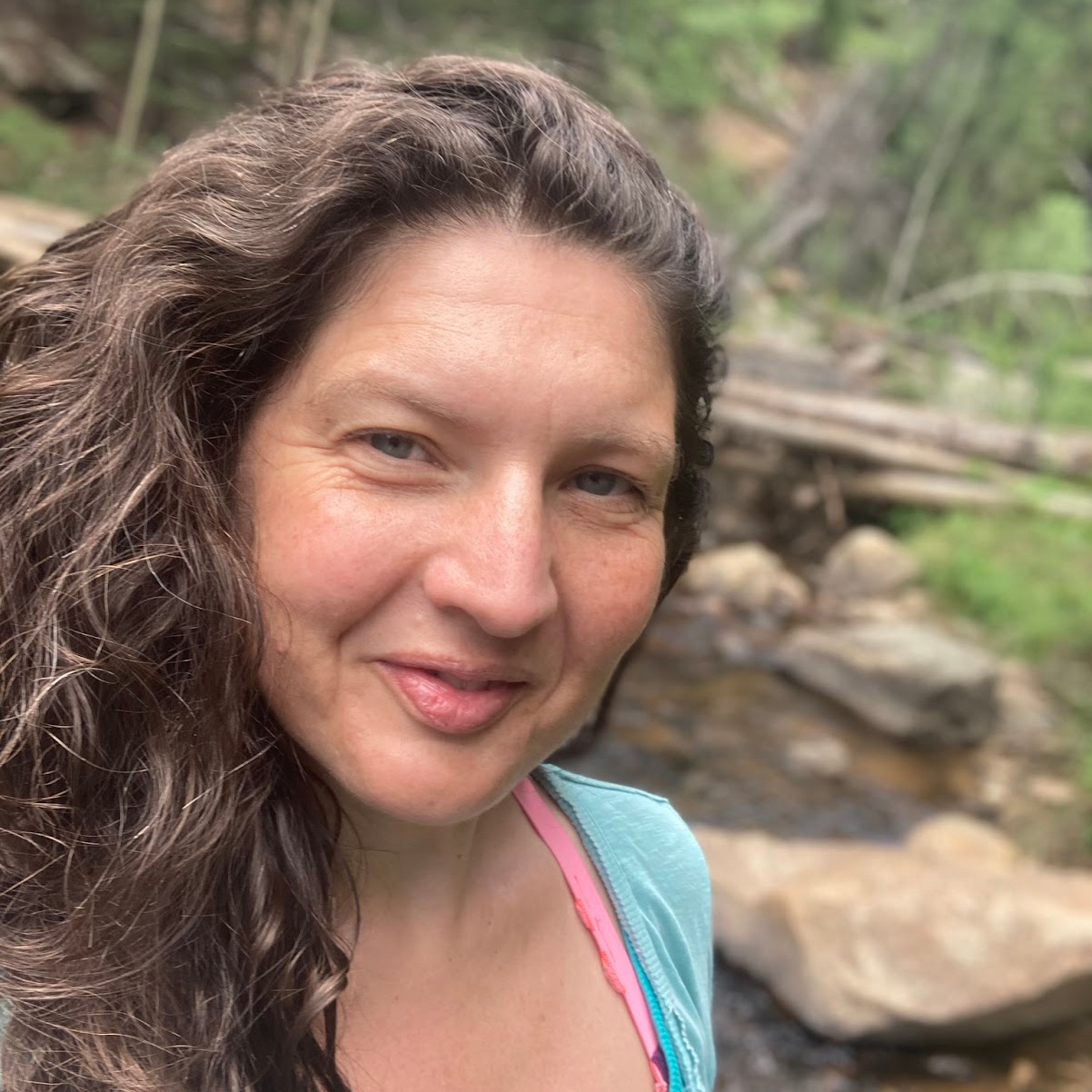 R' Sarah Bracha Gershuny

(she/her)
Sarah Bracha is a writer, ritualist, musician, healer and teacher. She has received two ordinations: one as a Rabbi from Boston's transdenominational Hebrew College Rabbinical School; the other as a Kohenet, or Hebrew Priestess, from the Kohenet Hebrew Priestess Institute, a contemporary wisdom school devoted to female expressions of Jewish leadership. From 2014-2020 she served as the spiritual leader of Congregation Nevei Kodesh, the Jewish Renewal synagogue of Boulder, and now works independently in the wider community. Together with Yoel, SB hosts Boulder-based gatherings for musical prayer, authentic movement and practice which opens the heart and mind. She is on a mission to transform human consciousness through direct spiritual transmission and fierce joy.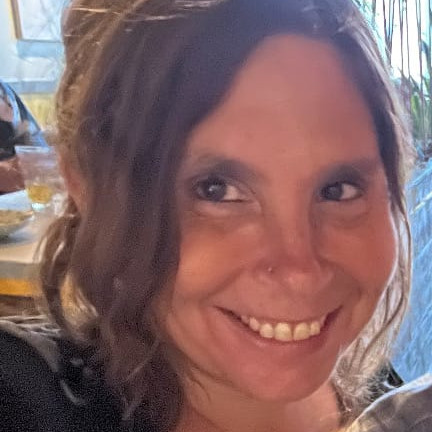 Cydney FodemaN
(she/her)
Cydney is an intuitive and skillful somatic therapist, with specialties in yoga therapy and treating people with PTSD. She has worked closely with clients who have suffered sexual abuse, childhood abuse, addiction and depression, as well as with first responders, people in treatment for cancer and other serious illnesses, and those processing the loss of a loved one. With over 15 years of professional experience, Cydney has cultivated her ability to sense the emotions and memories stored in the body and has guided thousands of individuals into awareness and release. Cydney brings her mastery in the field of somatic healing into her facilitation of ceremony, to unique and powerful effect.
You can learn more at https://www.infiniteyes.life/